Our skilled technologists and engineers have extensive knowledge of specialized marine software, enabling Lengkeek Vessel Engineering Inc. to offer professional products to our clients.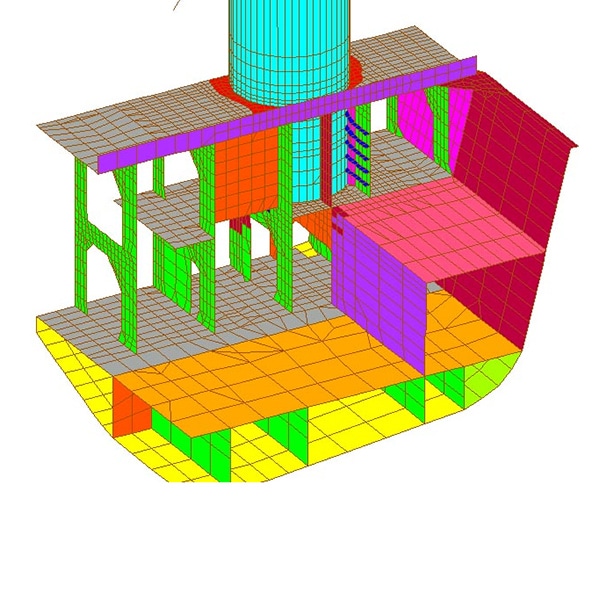 Using our marine software we are able to provide:
Intact and Damage Stability analysis and calculations
Longitudinal Strength Calculations
Scantlings (Structural, Piping and HVAC)
3D Modelling, Rendering and Surface Development
Professional Drafting Services (CAD)
FEA Analysis
Project Estimating
Onboard Stability Software (GMt)
GMt is a fast, accurate, onboard program used to enter ship loading information and for the calculation of stability information, shear force and bending moments.
Some of the features of the GMt program are:
Stability, shear and bending moments are calculated in real time.
Supports tank states for three voyage segments.
Graphical display of cargo.
Cargo information display (stack weight, dangerous goods, destination, type of cargo, etc).
Point and click to load containers
Import / Export excel format files.
Warnings for overweight or unstable condition.
Rapid entry methods for tanks and cargo.
Support Bapli system and Tryhedral tank soundings.